Sign Up to Receive a Section of Our Learn ACT Math e-Workbook
Get started preparing and practicing for the math section of the ACT. Receive a copy of the first section of my updated e-Workbook. You'll receive 20 ACT-type questions, along with answers. I have also included material related to the setup of the test and several tips to help prepare for the test.
Sign up below to receive your copy FREE!
Please enter your email address so that I can send you the e-Workbook now.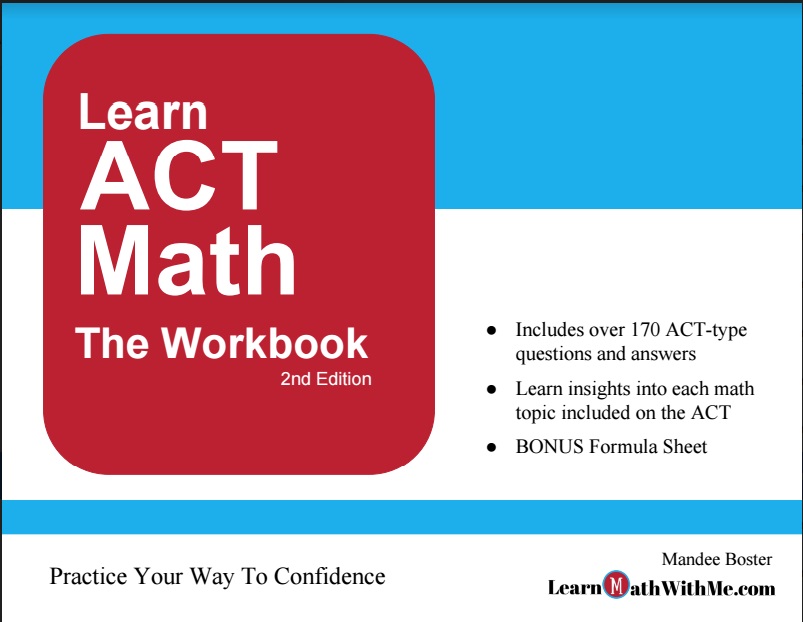 Preparing a little each day will reduce your test stress!