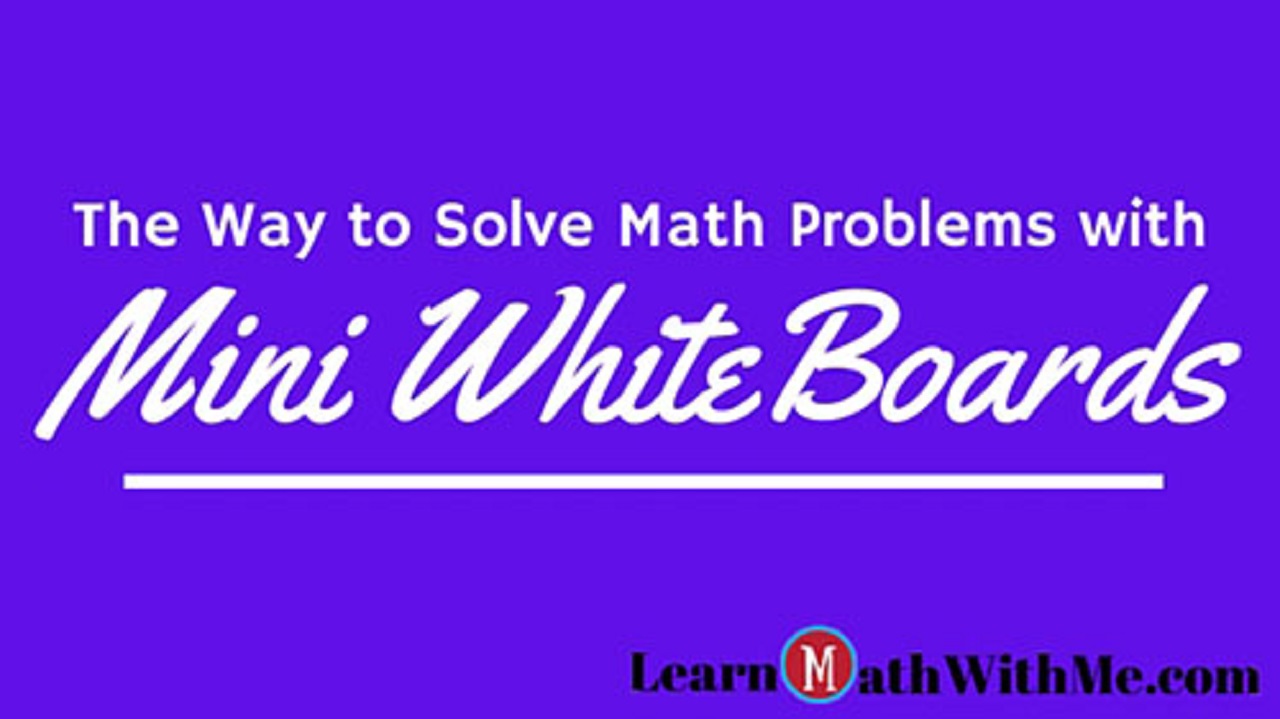 To support our suggestion to regularly practice math, here's a tool tip you may want to try. We use mini white boards (personal size) on a regular basis at our house. These can be used at any time to write and solve math problems, but I find that we use these mainly in preparation for upcoming tests. My children like for me to call out math problems for them to work on the boards, then they show me their answer.
It's almost turned into a game as they flip the board so I can see their "final answer". Here are a few thoughts about the mini white boards.
These boards are very inexpensive. I get ours at the local dollar store and they even come with a dry erase marker.
With the smaller sized boards, we can focus on one problem, instead of having to see an entire sheet of problems. It is a visual thing, but this seems to help.
Most people love to write on a white board. There is just something about it! My children's attitudes change almost instantly when we switch from writing on paper to using the white boards. (I've even used for spelling test reviews, and this has done wonders with the complaints about studying!)
White boards are so easy to erase if mistakes are made.
The use of multiple colored markers can really help with seeing different things on a drawing, longer problem, different steps, etc.
One of the only negatives about using the white boards is part of the characteristic of a white board...you erase what's on it. So, if there is a problem or note or whatever that you want to keep, don't plan to put it on the white board without accepting the risk that it will be erased. If you use these with test prep and not homework, you'll be just fine!
Go grab a few mini white boards and try them out. I think you and your students will love them! We'd love to hear about other ways you have used mini white boards. Let us know below!